smartCIO magazine
Welcome to the new edition of smartCIO, the quarterly magazine for technology leaders in EMEA. This issue explores how CIOs are embracing change, overcoming the challenges of digital transformation during the pandemic, and using a data-driven approach to enhance employee experience.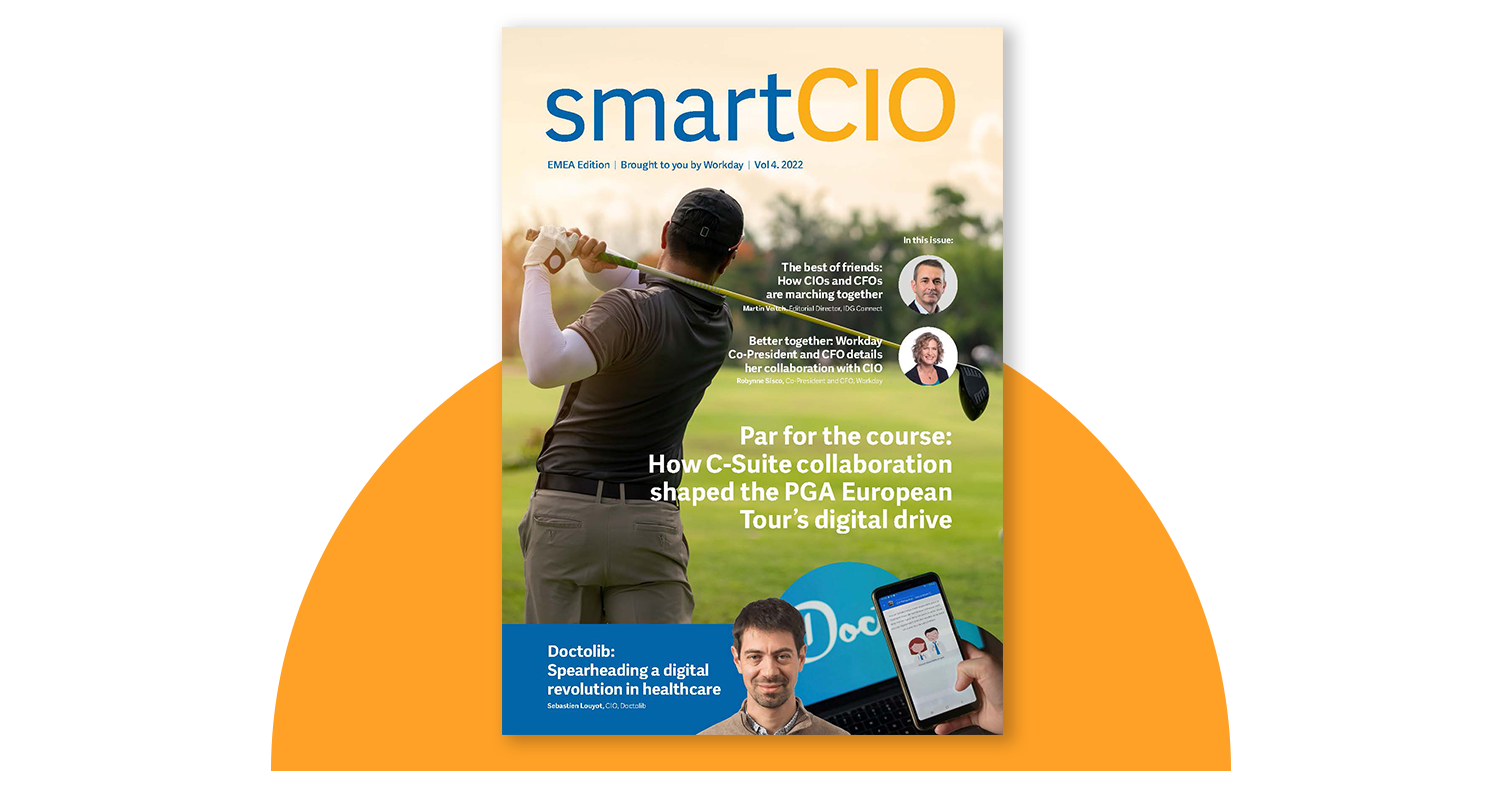 Top stories in this issue
We have a packed edition this quarter. Want to understand more about the changing role of the CIO? Is your complex IT system hampering agile decision-making? We've got you covered. Read on for the latest technology news for IT leaders.
Here are our top stories:
The best of friends: How CIOs and CFOs are marching together
IDG's Martin Veitch discusses the increasingly pivotal nature of the CIO-CFO relationship in a changing world.
Doctolib: Spearheading a digital revolution in healthcare
Find out how the digitalisation of healthcare continues to facilitate Doctolib's expansion in Europe.
Par for the course: How C-Suite collaboration shaped the PGA European Tour's digital drive
We sat down with CFO Claire Giacometto to discuss the importance of reducing IT complexity in facilitating agile and strategic decision-making.
Previous issues
Did you miss our previous issues of smartCIO? Find all them all below:
Understand how organisations including Webber Wentzel and Formula 1 are navigating the return to the workplace, and the role of technology in supporting this.
Explore digital acceleration and how the CIO has emerged from the pandemic as a key business enabler. We also take a look at the top tech trends for 2021 and beyond, and chat to Veolia UK and Pick n Pay.
Examine the role of the CIO in a post-COVID-19 world, AI and machine learning, and the importance of adaptable architecture. We also have interviews with Thyssenkrupp Steel and PGA European Tour.